Home Incense & Herbal Enchantments Candle Magick Pentacles & More
Amulets & Talismans Tools for Practitioners Recordings
Home of WHITE LIGHT PENTACLES/SACRED SPIRIT PRODUCTS INC.
Excellence and Authenticity in Witchcraft and Magickal Supplies since 1981 e.v.
"Traditional Magicks for the New Aeon"
P.O. Box 8163 Salem, Massachusetts 01971 88 Wharf Street Pickering Wharf
Phone: 1-800-Mastery ( 800-627-8379 )
Tarot Consultations With Magister Richard Ravish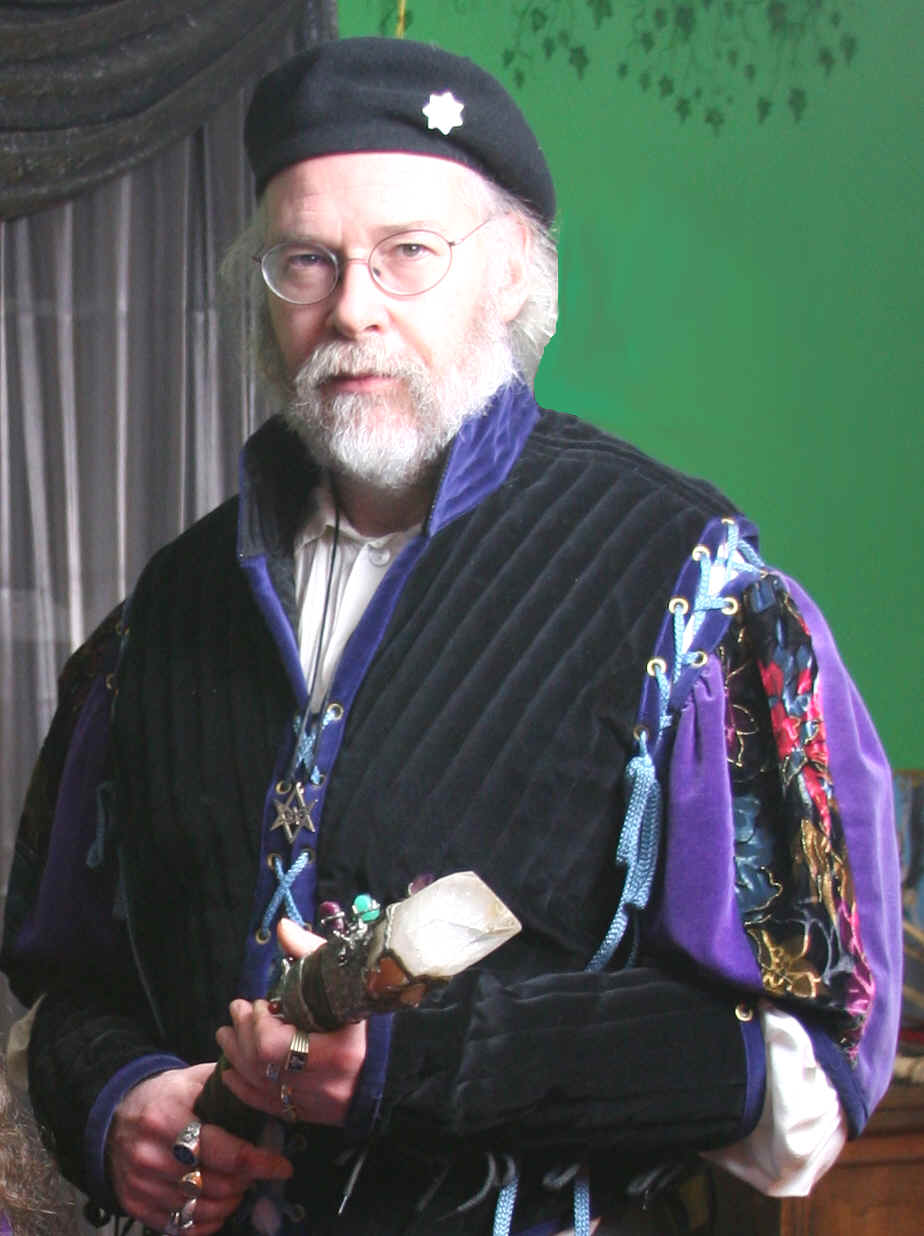 Salem's Wizard and High Priest of Witchcraft
and The Occult Mysteries
Richard brings decades of experience and study to his tarot consultations. Invoke the Gods! Explore! Discover what Spirit has to say to you!
"Divination is the art of finding purpose and meaning in life through the consultation of oracles. When we tune into the patterns underlying our lives, we find that there is nothing random about the circumstances that surround us. Human beings are co-creators in bringing life events into being. Consulting the Tarot, the I Ching, the Futhark Runes and one's own inner knowing can assist in this process.
You may have a specific question or a general life reading may be what is needed in order to choose a course of action that is best for you at this time or in the future. Divination can often help us avoid the pitfalls of unwise decisions and bring information forth that is unlikely to be available without access to the Spirit World. In a Tarot Consultation session, Richard will help you explore the patterns revealed by these oracles, but you are responsible for being open to receive this information and allowing Spirit to speak to you.
It is hoped that the readings offered will also be used to familiarize yourself with the oracle or oracles used, possibly for your own exploration at a future time. (Many oracles are available for purchase at NU Aeon and the knowledgeable staff will be happy to assist you in choosing one or more of these sacred oracles for your very own.)
***In Memoriam***
My beloved Richard Ravish breathed his last mortal breath for this lifetime on the morning of September 15, 2012 e.v. and became his body of light. He was a truly consecrated and dedicated Mage and Witch who created White Light Pentacles/Sacred Spirit Products Inc. to promote the practice of magick and alternative spiritual lifestyles for personal and global transformation when there were few companies doing so. He established this wholesale and retail distribution network in 1981 e.v. and throughout the past thirty+ years he designed many sacred talismans and supported and distributed the work of the most talented and devoted artists and artisans who were in harmony with this vision. I will be soldiering on with this Great Work and keeping the lights of inspiration and dedication glowing here at White Light Pentacles, our store NU AEON and his newest sanctuary, our Temple of Stars, The Cosmic Connection here in Salem, Massachusetts. Come see us if you can. Witchcraft and The Holy Art of Magick are alive and well in Salem at 88 Wharf Street, Pickering Wharf.
Blessed Be With Love From Salem,