I am an initiate of an Alexandrian/Hereditary/Traditional lineaged family of Witchcraft and I am the High Priestess WQ of the Temple of Akhelarre of Salem. I stay in close communication with Maxine Sanders and other esteemed Witch Elders both in America and abroad and also am the Principal Minister of The Temple of Nine Wells, ATC https://www.tnw-salem.org - the only public Wiccan congregation continuously operating in Salem for 24 years.
As the HPs. of the Temple of Akhelarre, I am authorized to train suitable apprentices and prepare them for initiation into the Wiccan Priest and Priestesshood. There is no monetary fee for training and initiation. Applications for acceptance into this private apprenticeship program may be available at Nu Aeon upon request. A written application and one or more personal interviews may be required at our discretion. This course of study may take years and is not like a series of classes paid for with tuition fees or a correspondence course on line or Wicca 101 or Witchcraft for dummies. Local students and those from out of town and/or from other states may be accepted.
I am a singer/songwriter and my recording, Enchantress, combining the magickal arts with music, has been well received in national and international magickal communities. Many, many thousands of copies of "Enchantress" have been sold since its release on cassette tape in 1990 e.v. Digitally re-mastered just after the recent millenium, Enchantress is available on cd and my newest cd recording Spirit Nation was released on Samhain 2009 e.v. and is now also available.
White Light Pentacles/Sacred Spirit Products Inc. distributes authentic items created by skilled artists, artisans and alchemists- Pagans, Witches, and in many cases, Elders in the North American magickal community- with whom we have established long term reciprocal relationships and lines of supply.
*If you are a retailer, please contact at 1-800-Mastery (800-627-8379) us for wholesale sales information and/or register for wholesale purchasing at www.whitelightpentacles.net and then call us for your login password. In addition to our extensive Witchcraft and Pagan products, we have a unique collection of Thelemic products suitable for the practice of Ritual Magick.

Nu Aeon is the "bricks and mortar" Home of White Light Pentacles/Sacred Spirit Products Inc. and its retail showroom and magick store. We are continually working to make it the Best Occult Shop in Salem, Massachusetts. Located at 88 Wharf Street, Pickering Wharf, Nu Aeon is a colorful well stocked shop with a friendly and welcoming atmosphere featuring the entire collection of White Light Pentacles/ Sacred Spirit Products' fine incense wands, elegant original stoneware, talismanic jewelry and altar regalia, cutting edge books, statuary for home and temple, tarot cards and runes and other divination tools, garments, ritual robes, crystals and gemstones, aromatic and potent spell candles, anointing oils, musical and instructional recordings, and ritual tools for those new to the Art and for the experienced practitioner, etc. as well as many artifacts and collectables.

The people who work at Nu Aeon are knowledgeable. When you visit us we will be able to discuss Witchcraft, Ceremonial Magick, Thelema, Qabala, Angelics, Hermetics, Divination, The Western Occult Tradition, Eastern Mysteries, Ritual techniques, Gods and Goddesses, Myth, Lore, Healing Modalities, Candle Magick, Psychic Development, Self Empowerment, Magickal Ethics and Etiquette, etc. We will also direct you to resources on our bookshelves and help encourage and inspire you on your mystical journeys.

Don't forget to ask about our free Witchcraft training apprenticeship program, our presentations in The Cosmic Connection and occasional classes .
Blessed Be With Will /Love From Salem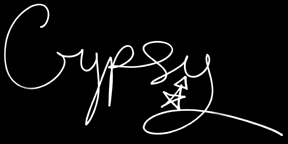 ™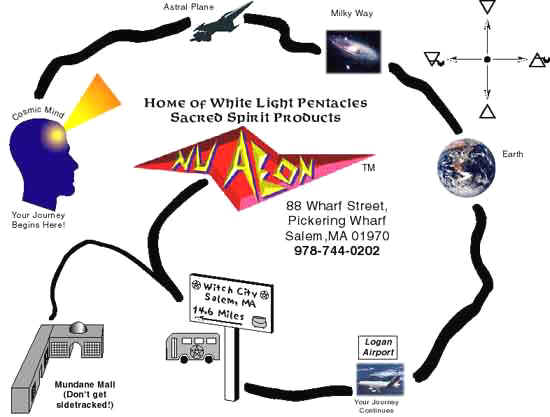 Come to Sacred Space where the True Craft Survives!
Tourists are always welcome.